Customer Reviews
01/27/2022
Aaron G.

Canada
I recommend this product
Top Rate Hazy!
This is an absolutely fantastic brew that stands with the best a.f. hazies from anywhere. Pours like a hazy should, with rich amber colour and a haze that sets you up for a pillowy body that does not disappoint. Tropical notes on the nose that carry through to the floavour with notes of citrus, mango and pineapple, though balances by a refreshing dryness and a bit of a bitter finish on the palate. So nice to see quality brewers not only jumping on the alcohol free movement, but nailing it. Highly recommended!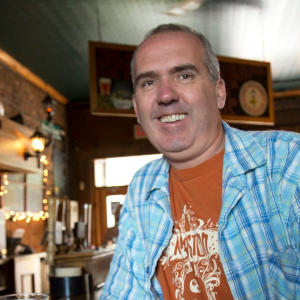 DM
01/13/2022
Dan M.

Canada
I recommend this product
Phillips can brew
So I had guarded high expectations for this beer given how good a brewery Phillips is. And it came through to a degree. Great tropical nose, good body, nice tight head, good lacing. pours cloudy as promised, I mean hazy, sorry. Not as much tropical hops on the palate though, which is where it loses a star. But definitely up there, and I'd put it alongside Brewdog Hazy AF for nice hazy ipa, maybe Athletic Free Wave although that is a different take altogether, as far as I'm concerned (and I'm not a big Free Wave fan because there is something missing). Certainly of the home grown (aka Canadian) attempts at hazy IPAs this is the best yet.