The Belgian saw fruit, and he made alcohol of it. Force Majeure proves that you can have a real fruit beer without alcohol. With its fresh-fruity flavour and slightly acidic finish, this classic finally offers beer lovers a once forbidden fruit, a 100% fruit beer with 0% alcohol. Chérie, Chérie!

Format: 330ml bottles
ABV: 0.0%
Origin: Belgium
Customer Reviews
33
reviewers would recommend this product
Write a Review
02/17/2023
Treena B.

Canada
I recommend this product
Too sweet for me
I like a good fruity sour beer but this one was just too sweet for me.
02/16/2023
Chris

Canada
I recommend this product
Too sweet for me
I love Kriek beers. The balance of sweet and bitter is always such a treat. This beer unfortunately is much too sweet. I felt like I was drinking cream soda.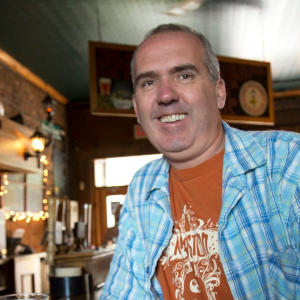 DM
02/08/2023
Dan M.

United States
I recommend this product
Well that's definitely cherry
So this is tough to review and I think it depends upon what you like. (Really I'd give it 3.5 stars but to be nice I round up) For me, kriek is a form of lambic, with all that funkiness of the natural fermentation. This is not that. It is a cherry flavored fizzy beverage. That's not to say it is not good. It's not overly sweet, and definitely the cherry is standing up and announcing it's intention to meet your tongue. And, hey, I pounded it down at lunch. It's just that it's not a lambic. Then again, they can't *call* it a lambic because it is not fermented in the lambic valley (I think them's the rules), but I think that's what they're going for. I wonder… if you blended this with one of Mikeller's sours (like Henry and his Science, an excellent refresher) you'd probably get something spectacular. Yeah, that's what I'm going to do.